VERTEX PISTONS LINE EXPANDED FOR 2T OFFROAD 2021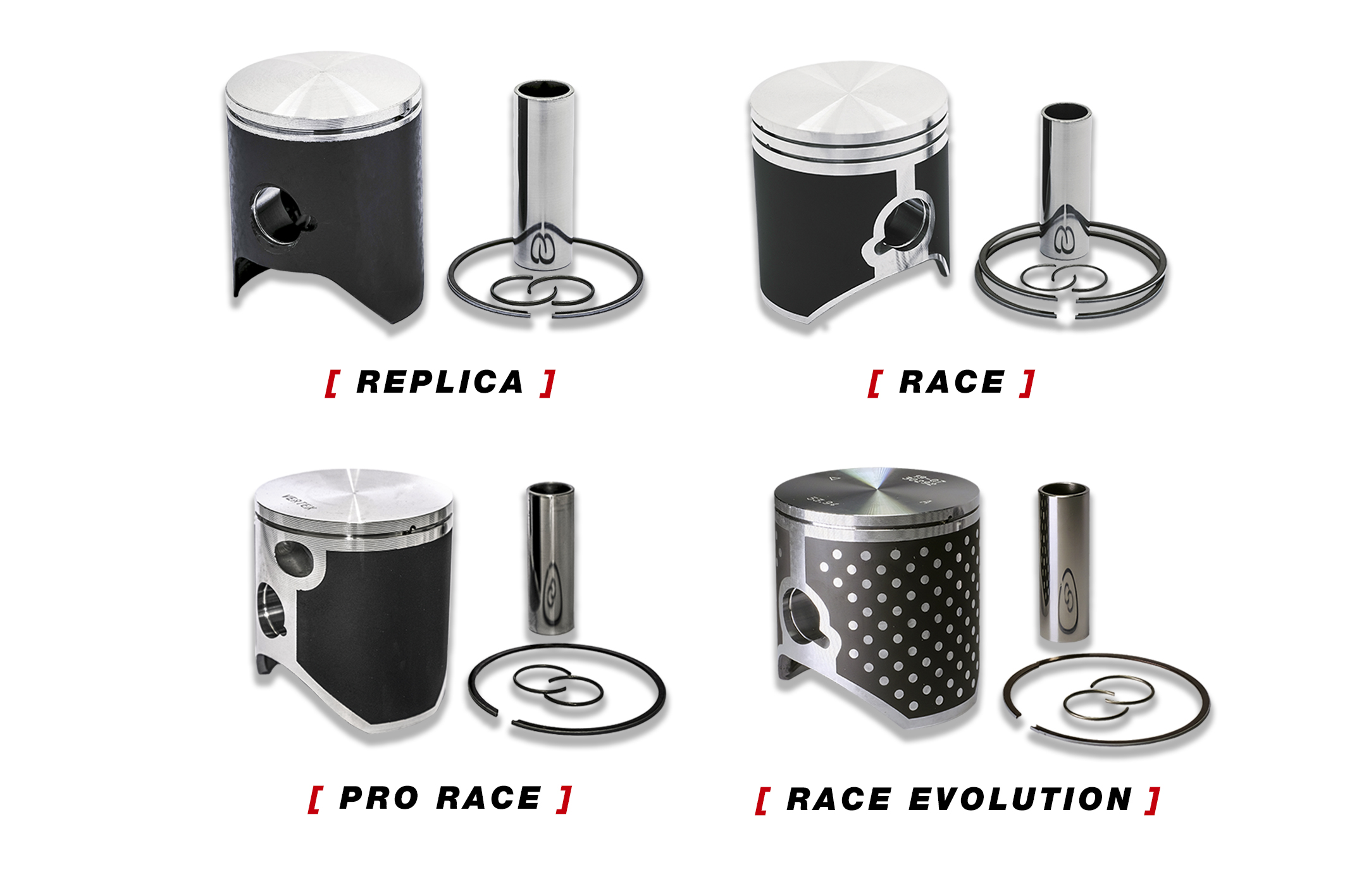 VERTEX PISTONS LINE EXPANDED FOR 2T OFFROAD 2021
The range of Vertex Pistons for 2-stroke off-road motorcycles up to 300 cc has been updated with the introduction of new versions dedicated to the 2021 models.
Developed thanks to collaborations with the official teams on the circuits of the World Championship,
the new line of pistons is characterized by four different models: Replica, Race, Pro-Race and Race Evolution,
top of the range for performance and reliability.
Each version is equipped with a molybdenum disulfide coating that improves smoothness and adaptation with the cylinder,
so as to ensure a significant increase in performance.
These pistons are available for all 2T 2021 Beta, KTM, Husqvarna, GAS GAS, Kawasaki, TM and Yamaha models.